Duct Smoke Test
Energy House Technology provides Duct Smoke Testing at rough-in. The purpose of the Duct Smoke Test is to locate and repair duct leakage. Since air leaks are invisible, the Duct Smoke Test provides a visual method to locate the leaks. This speeds up the repair process and helps assure that all leaks are found in one step.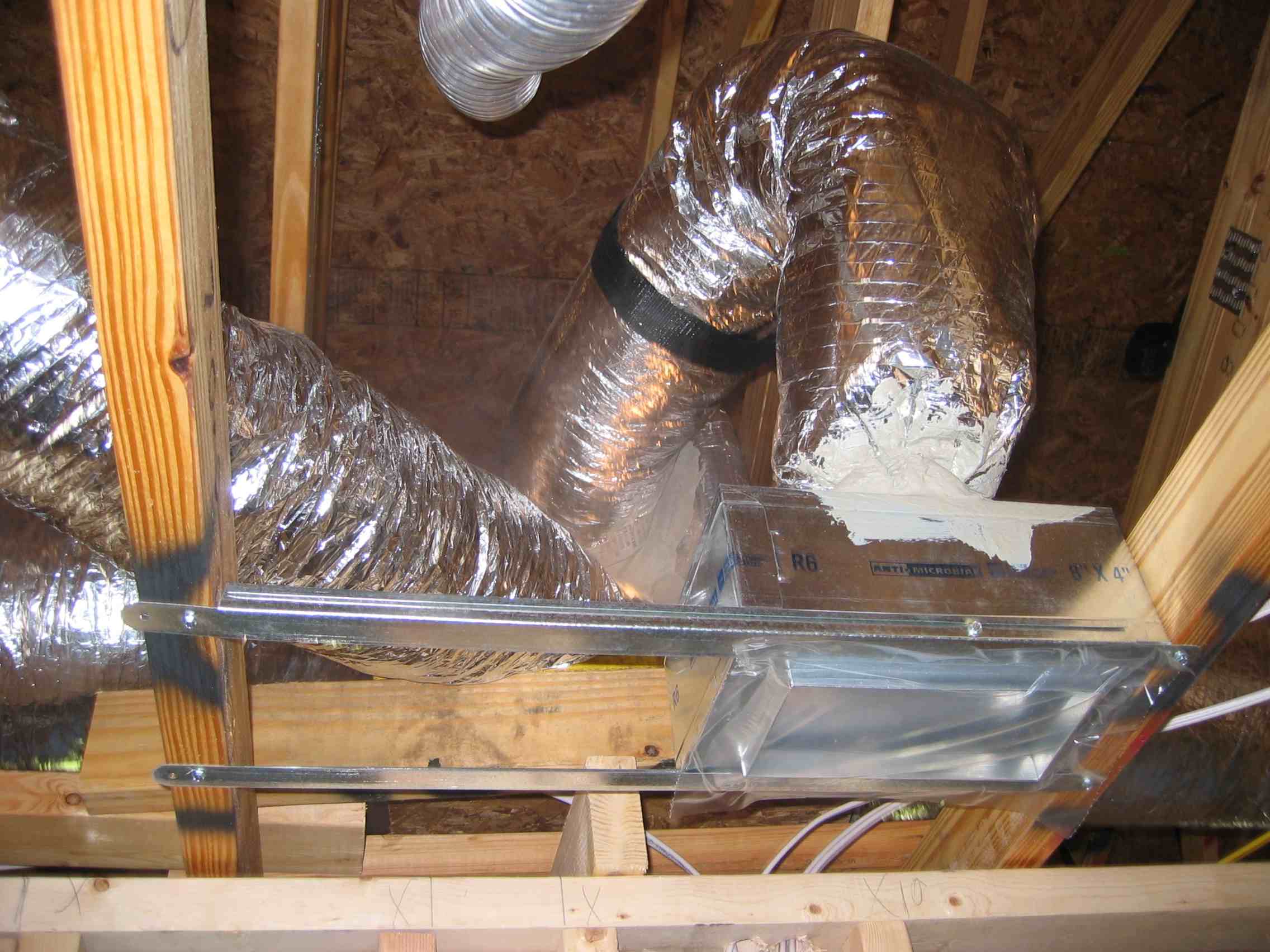 The Duct Smoke Test involves temporarily sealing the register boxes while theatrical fog is introduced into the duct system. The theatrical fog makes the leaks visible. Repairs take place until no more fog leaks are visible. Energy House Technology supplies a test certificate upon the completion of the Duct Smoke Test. It serves as a credible QA tool, protecting the AC contractor at final test when the home is complete. It also offers a degree of confidence that can be passed on to the homeowner that the AC duct system has been installed to the highest of standards.

Most Green Building programs require that the duct system be tested for leakage and meet a predetermined maximum duct leakage. For example, the ENERGY STAR certification requires that the duct leakage needs to be less than 4 CFM to outdoors per 100 sq-ft. This is a pass/fail test. Since this Duct Blaster Test is done at final inspection, if the duct system fails at this point, it becomes very difficult to repair the duct leaks.
FGBC has released the new Version 7 Checklist. In Version 7, a credit has been added for Duct Smoke Testing – E2.3 (Ductwork smoke tested allowing leaks to be sealed prior to drywall).
Click on the link here to read more about the negative effects of leaky ducts from the Energy Conservatory: http://www.energyconservatory.com/applications/applications1.htm
Energy House Technology would like to be your Third Party Verifier for Duct Leakage Testing as well as the other energy efficiency features of the home.